CEO Speak – Hanspeter Hanschick
Hanspeter Hanschick, Vice President, Marketing (watches), Daniel Swarovski Corporation AG, tells Hiren Kumar Bose that though their watches are very much for women, they do intend to get into models for men as well…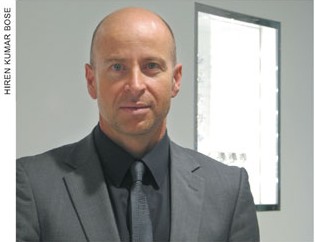 Would you look at Swarovski watches as an extension of your crystal products or as standalone products Windows 10 Java download?
They are definitely standalone products, though they do reflect our iconic products like the Nirvana ring. Our watches are distributed alongside our jewellery in our boutiques Jay query download.
Who is a typical consumer of Swarovski watches?
Everybody who loves the sparkle, loves crystals, is our customer. In 2009, we had launched watches minus the crystals 파이어폭스에서 동영상 다운로드. But they didn't do well. We have a strong affinity with crystals, be it on the dial, bezel or strap. Our products are democratic and appeal to the right audience lg v10. I'm amazed how every woman who visits our boutique feels so comfortable.
Are you intending to address the men's market with your Octea Chrono Purple Download the Anifang game?
No, Octea Chrono, a 40mm watch, is very much for our female customers. Our watches are meant for women, though we intend to have men's watches in the near future ista d 다운로드. We have a wide audience. Every woman in the age group of 17 to 70 is our potential customer. They are comfortable visiting our boutiques. I would say ours are unisex watches with a typical feminine approach 국민 체조 mp3 다운로드.
What are the highlights this year?
Our 2011 collection includes the Octea Chrono Purple, Swarovski's first chronograph watch which is sporty and has an ultra-feminine style with its unidirectional rotating bezel, cut from a single piece of clear crystal multisim 다운로드. Then we have the Octea Sport White Ceramic, the first piece in faceted ceramic, Octeta Sport Ultra Khaki with just 3,333 pieces; Elis Lady, previously launched in a miniature size and bangle style, is back with a more sizeable offering with a Crystal Mesh strap in three colour versions – silver, black and gold; D:Light – Swarovski's Avant Time No 총몽 라스트 오더 다운로드. 1by Eric Giroud, the watch that won the Best Design of the Year Red Dot Award in 2010; Octea Lady Blue is back with a new key colour – blue; the Dresstime line which returns in a vibrant colour shade for 2011 and lastly Rock 'N' Light Mini, launched in 2010 in an XXL-sized Limited Edition returns this year with more classic dimensions 페이퍼 플리즈 모바일 다운로드.
What is going to be your marketing strategy for India?
Just like China and Russia, India is an important market for us. You will see more of us outdoors this year since we have lined up a couple of events. We are planning to spend more on social marketing and campaigns.